Buyer's Persona – A Clear Picture of your Ideal Customer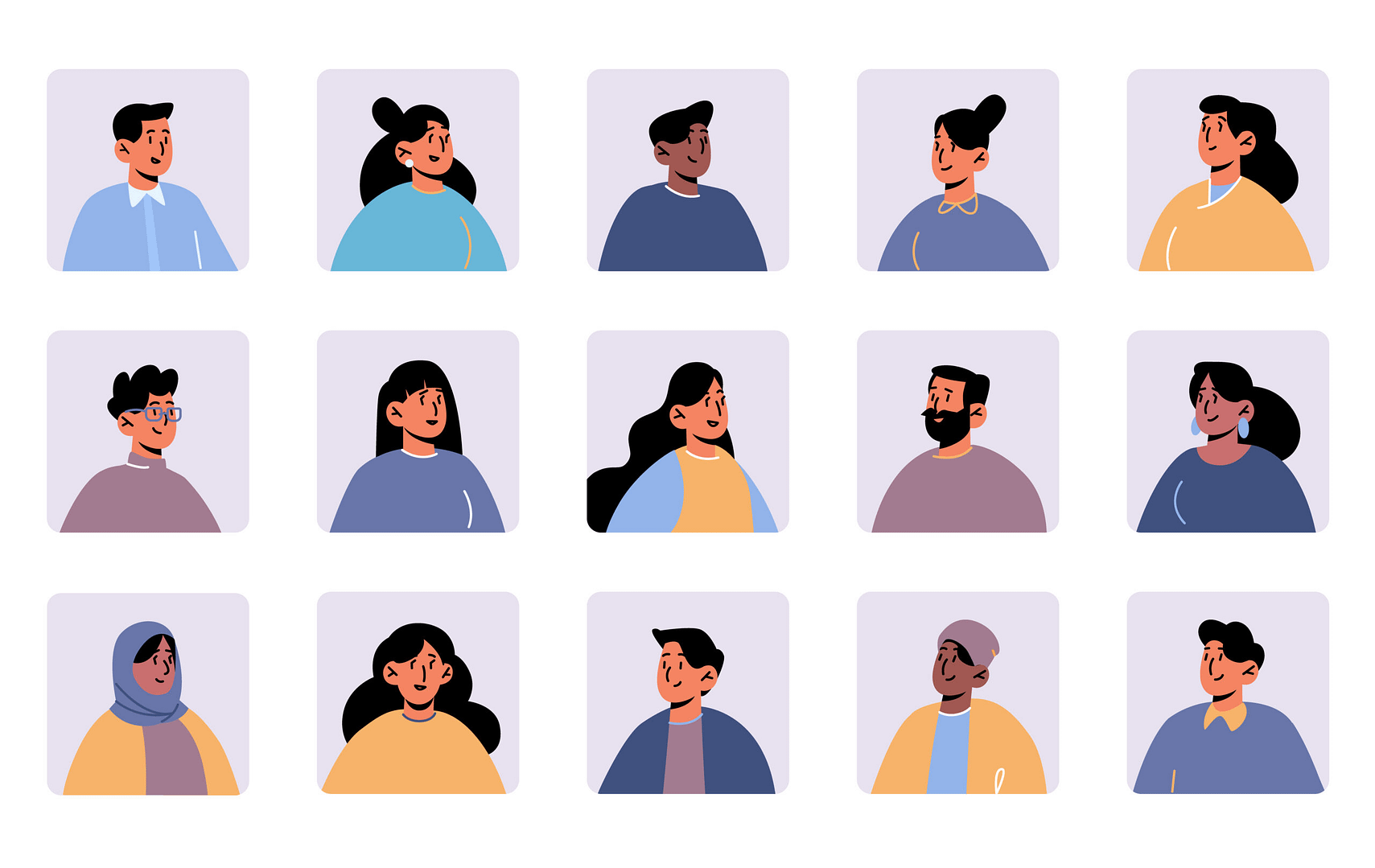 Many businesses begin to market their products with a general idea of who their potential customer is. They focus a lot on 'what' and 'how' to sell but forget to understand 'who exactly' they should sell to. They miss the fact that 'who' is what should largely influence their 'what' and 'how' to sell. (Why? That we'll discuss in the later parts of the discussion.)
And if you are in the same boat, only you are the one who is going to bear the undesired outcomes.
This discussion will help you understand the following concepts –
Importance of having a Buyer's Persona.
How to create one for your business?
So let's first begin with breaking down the term itself.
What is a Buyer's Persona?
An effective marketing strategy always begins with knowing and learning about your potential customers clearly and then coming onto the idea of a marketing funnel and its various processes. Because you may have the best product to offer and the best marketing funnel to sell through but it's of no use if you are selling it to the wrong people.
So a Buyer's persona (also called as Customer Avatar) is basically creating a representational avatar of your ideal buyer. An ideal buyer is the person to whom your product or service is best suitable. This avatar can either be fictional or it can be real person too.
With a clear picture of your target customer, It becomes a lot easier for you to create effective and personalized content, strategies, etc for your marketing campaigns that communicate closely with your buyer's behavior.
Also, your product/ service can have one common avatar or different avatars for each customer segment your product/ service has.
For example – If I have to sell a course on Facebook Ads, I can have multiple customer segments for the very same product. It can be relevant to students, professionals as well as business owners in their own respective ways.
And further, I can either create one common persona for all the segments or different personas for each of the respective segments.
Before getting into the process of how to create persona/s for your business, first let's deeply understand the need to do so.
Why do you need to have a Persona?
A Buyer's Persona represents a group of customers (that may include past, current, and/or future potential customers) who share common characteristics and hence should be the origin of all your marketing efforts. You may still ask WHY?
Let me answer it this way.
If I give you a limited amount of funds & resources to market and sell a luxury car that every other person desires to drive or buy someday. So given that you only have the limited funds available to allocate them for marketing, you will have to be very strategic in terms of whom you want to target to sell it effectively.
So your buyer's Persona helps to target the right people, at the right places, in the right ways.
And surely help you answer the following questions on your way to sell effectively –
1. Who will I market my products or services to? Do my product has buyers?
2. Whom are my competitors targeting to?
3. What type of content should I create under the various stages of the funnel?
4. What to say in my videos, blogs, infographics, courses, and products?
5. Where is my ideal customer most active on the internet?
6. On which social media platform I should advertise my business or brand? On Facebook, Instagram, Twitter, LinkedIn, Pinterest, or youtube?
7. How to write my Ad Copy?
8. How will I pitch my products and services?
9. Why my ad expenses are increasing over time? Am I targeting effectively?
10. Do my product or service needs any improvements to make them more favourable to my potential customers and is there a need to bring in some new products as well?
And so many more.
So to sum it up, In the following ways discovering your customer avatar helps you with your 'what and how' to sell –
Audience Targeting – Persona identifies the people who will be best suited for your product or service. Hence a greater chance that the prospects will become your leads and customers eventually.
Lead Nurturing – An ideal persona will help you with your marketing & communication throughout the nurturing process.  From choosing the right platforms to communicate to sharing the right content accross the different levels of your marketing funnel, your ideal persona will help you with that.
Pitching and Sales – If you know your persona's desires, goals & challenges with respect to the market niche you are in. It becomes easier at the conversion stage of the funnel to plug your products/ services as the bridge between the customer's current state and his desired state. And you don't have to make much efforts to pitch and drive sales. Sales become quite effortless.
Product Improvement and Development – Market needs and customer feedback ensures that you make the necessary improvements in your existing product/service and also develop or introduce new products as per their growing needs and problems with time.
Now we can finally jump over to the section, you might be most curious about.
How to create one for your business?
Steps to proceed in this process:
1. Define the possible customer segments your product can have.
2. Choose a segment and acquire the necessary data from the buyers in that segment.
3. Analyse the acquired data to discover your Buyer's persona.
Step 1 – Customer segmentation
So first, broadly define the possible number of customer segments your product/service can have.
For Illustration- I am selling a training program on Facebook Ads. My product can have the following possible customer segments:
1. Students who want to learn the skill of Facebook advertising and want to acquire a job or freelance projects in Facebook ads.
2. Professionals who want to reach out to a larger audience through Facebook advertising to advertise and sell their services.
3. Business owners who want to scale up their businesses with the help of Facebook Ads.
As discussed earlier, now either I can create a common persona for all the segments or different personas for each of the homogeneous customer segments. Personally I prefer creating multiple personas for homogeneous customer segments.
Before jumping onto the ways in which you can acquire data for your persona, let's discuss a little about what is to be included necessarily in that data.
Few Important Characteristics to be included in your Persona –
Your ideal buyer represents a group of people who share a lot of common characteristics (such as demographics, psychographics, and also behavioral characteristics with respect to buying stuff in general and to a market niche, product/service you are dealing in.)
Demographics include Name, Age, Gender, Location, Occupation, etc.; while Psychographics include a person's Goals, Objectives, Challenges, Aspirations, Lifestyle, Interests, Attitude, etc.
The few characteristics that should necessarily be a part of your persona and also serve best to the need for creating a persona are as follows-
Name – For the Persona, the name should be a descriptive name. For example – Shagun, Rakshit, Preeti, etc. It can be a real or a nickname that represents the person. It will help you to give a personal touch to your communication and make it more relevant for your prospect.
For Example – Your Email subject lines could be-
– Hey Shagun, do you even know your target audience?
– Rakshit, I wish I knew this initially as a digital marketer!
Email – Collecting the email-ids builds up your email list.  And the relevant leads can further be used for nurturing & retargeting.
Age refers to the ideal age range of your Persona for each of the customer segments you have. Example – Students (20 to 30 years old), Professionals (25 to 40 years old) & Business owners (30 to 40 years old). Knowing the age range of your potential customers helps you with the right advertisement targeting & marketing messages that resonate with the respective challenges each segment faces.
Location becomes significant when you don't have a clear idea that your product/service caters to the people from which part of the world because people in different states can have relatively more or less relevancy with your product/service & even after that there are various factors like language, spending power and shopping behavior. For instance, a training course in Hindi will not be relevant for most people from South India.
Occupation – The occupation of your persona defines your customer segment to focus upon for that particular product/service. And marketing the use case & benefits of your product/service to specifically help them achieve their professional goals. You can ask questions like are they in a job, profession, or business? And what is their Job Title, company name, years of experience, current position, daily tasks, etc
Income – It's important to know the income of your target customers so that you can market your products/services to them effectively based on their disposable income. For Instance – Your Persona could reflect a person aged between 20 to 30 years & income ranges between 3L – 4L p.a.
Goals – Discovering their unique goals helps you to pitch your product/services more effectively as now you know your prospect's desired state.
Social Media Usage – Knowing the social media consumption of your buyer helps you to understand the right platforms to focus upon, creating engagement & building a community around your brand.
Hobbies are the activities your prospects do for pleasure or entertainment. That could be playing a sport, singing, painting, etc. Learning about your persona more closely gives you endless ideas on various opportunities in order to convert them.
Values & Fears state the buying behavior of your potential customers that impact how they purchase products or services. Like what they value the most in your or your competitor's product, their possible reasons for not buying your product, etc.
Product Challenges refer to the struggles & pain points your ideal customer is going through with respect to achieving the desired results/ goals within your niche. When you identify them, you can ensure that your product/service solves those issues for them.
When you get a clear idea of the various characteristics your ideal customer owns, it becomes a lot easier to find and communicate with them in the ways that move them to action.
Sources to acquire data for your Persona –
After the customer segmentation, next comes acquiring the relevant information.
1. Customer Surveys – If you are yet to set up your business, marketing practices and don't have any existing data about your potential customers, surveying is a great way to acquire that for your persona.
Based upon your initial understanding of your niche and the potential customers within, create a small survey form and send it to the relevant people via direct out-reach. It can be through personalized texts, emails and phone calls. Also forward it to the relevant social media groups, community forums, etc. requesting them with utmost politeness to give your their valuable feedback so that you can serve them better in the future.
Your customer avatar will be more accurate if you ask more people to fill the form.
There are no strict rules when it comes to the kind of questions you can ask them. The more you ask, the better. But do remember to include the ones which give out the necessary information to build your persona.
Here is a sample form to help you get an idea about the kind of questions you can ask them.
I used it to collect data for a training program on Facebook Ads.
You can utilize either of these survey tools to create a presentable survey form. The most popular survey tools are Google Forms (completely free), Survey Monkey (limited features and premium plans) and Type Form (limited features and premium plans).
2. Existing Leads & Customers – These are the people who have already interacted with your product/services & hence, already represent your target market. Apart from the data you can derive from them similarly through surveys and feedback forms, you can also use various analytical tools like Facebook Insights, Facebook pixel, Google Analytics, Google tracking codes, Hotjar, Monster delights, etc to undestand their demographics, psychographics and even track customer behaviour, their response to your landing pages, ads, website conversions, etc via these tools. These people give you the clearer idea of what's working & what's not.
Step 3 – Analysing and personifying your ideal buyer
To brief it again, the Buyer's persona is my ideal buyer to a specific customer segment of a particular product/service I want to sell. And that ideal person shares the most number of similar characteristics which people under the respective segment commonly share.
Firstly, as per the data you acquired through surveys, analytical tools make a list of the most common traits and characteristics of your potential/existing buyers in a specific customer segment. The objective here is just to find out what are the majorities of the collected data.
This analysis of the data will give you an idea of what are the key characteristics, features, and traits of your ideal customer in that particular customer segment.
For illustration – After a customer avatar survey of my potential customers (students & professionals – my first segment) for a Facebook ads course, my list of the common characteristics which my ideal buyer holds represented me a buyer who's a student, aged 20-30 years old, is a post-graduate, spends most of the time on Instagram (on social media), learning Facebook Ads to provide services in the same niche, prefers job over freelancing, finds it difficult to get quality content on Facebook Ads, his/her goal is to serve e-commerce industry, feels the need to have a mentor, willing to buy a step by step Facebook Ads training program, spending power is 5k – 8k. Finally, my fictional Customer avatar for this particular customer segment is a person who carries the above characteristics. I may give a fictional name to it as well.
Or to find a Real Avatar, this ideal buyer with all the key characteristics can now be presented as an ideal match to the same or a different group of people through another survey form (the way I did through this form), asking them to rate themselves on the basis of how much do they relate to the traits of this person on a scale of 0 to 100%.
Based on the feedback received, make a list of people who rated themselves ranging between 90% – 100%. These are the ones who come closest to being your ideal buyer or real customer avatar.
With the final list of candidates ready, call them or send them a text thanking them and informing them that they are the ones whom you are eager to help and serve. Request them to allow you 5–10 minutes of their time so that you can learn more about them.
After they allow you, interview them one on one and choose the best fit.
Here you can go ahead and ask them deeper and more meaningful questions on life, their journey so far, challenges, fears, dreams, etc. Remember, the deeper the questions are, the better you can connect with them.
This way, they also realize that you are taking them seriously. This will give them a reason to trust you.
A deeper analysis of the survey data and the personal interactions with the closest matches gives a clear idea about the psychology, behavior, and decision-making patterns of your buyers and non-buyers. Drop the ones who could still drop off in between and choose the best fit amongst them.
Now, all that you require is a compiled visual representation of that person.
For illustration –
My Buyer's persona after all the analysis is the person whose –
Name: Suhana
Age: 25
Gender: Female
Location: Ludhiana
Marital status: Single
Hobbies: Cooking, Travelling, Reading
Job Title: Student
Annual Income: Nil
Education: Post-graduate
Where do they hang out the most: Facebook
Fears: What if she doesn't succeed in life
Professional Goals: Entrepreneurship, Learn Facebook Ads & Google Ads for E-commerce
Purpose: Acquiring a Job
Challenges: Lack of proper guidance
Spending power for a course: 5k – 8k
I know all the effort seems heavy and undesirable but believe me, it will make the further journey lighter and the desired results achievable.
A well researched Buyer's Persona, is the key determinant of whether your marketing efforts will give your business the wings or will go in vain.
Thanks for your time and patience to hear me out. And I really hope you took away some value out of it.
I would love to hear from you in comments section below.
Bye Bye. 
Subscribe to get notified of the latest Issues & access to the library of members-only issues.